'Morning After' Bloody Mary
Make a simple but extremely effective Bloody Mary with our easy recipe. Take Botanic Nº7 and Longbottom & Co's lightly spiced tomato juice mixer for the perfect 'morning after' Bloody Mary shaped revival! Turn up the tabasco or dial it down to make this classic vodka cocktail to your taste.
(SERVES 1)
INGREDIENTS
50ml Botanic Nº7
Longbottom & Co light spiced tomato juice
A slice of lemon and a sprig of dill
METHOD
With plenty of ice, pour a decent measure of Botanic Nº7 with a bloody Mary mixer.
Add a slice of lemon for some zing and dill for decoration.
Season with more tabasco if you dare..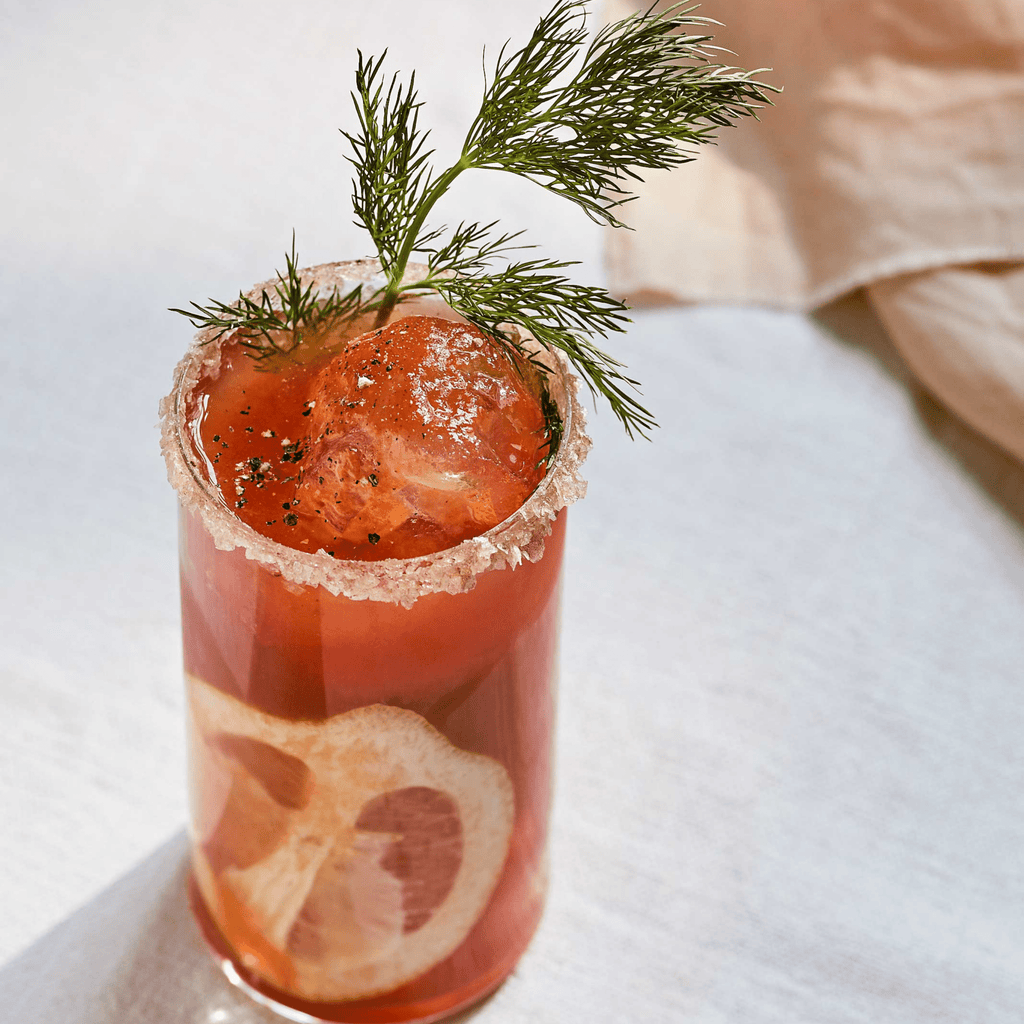 Envisioning a contemporary Gattertop take on the the 1984 classic Bramble. 
Gattertop's innovation shines with the Damhattan
, a plum-infused twist elevating the classic Manhattan to new dimensions.
Our contemporary twist on the White Negroni refines proportions, balancing bitterness, lightness, floral notes, and a hint of sweetness. The White Negroni embodies boundless cocktail innovation.