To make the perfect Negroni all you need is balance: use equal parts Damson Nº12 and Botanic Nº7, mixed together with vermouth for an orchard twist on the timeless Negroni!
(SERVES 1)
INGREDIENTS
25ml Damson Nº12
25ml Botanic Nº7
35ml Vermouth
METHOD
Add all ingredients together to a stirring jug filled with ice.
Stir with a bar spoon for 10 seconds or until fully combine.
Pour into a glass with fresh ice and garnish with a slice of orange.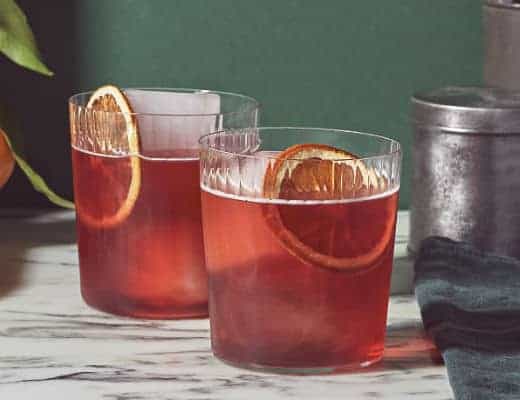 Envisioning a contemporary Gattertop take on the the 1984 classic Bramble. 
Gattertop's innovation shines with the Damhattan
, a plum-infused twist elevating the classic Manhattan to new dimensions.
Our contemporary twist on the White Negroni refines proportions, balancing bitterness, lightness, floral notes, and a hint of sweetness. The White Negroni embodies boundless cocktail innovation.