The green gimlet, a timeless and elegant cocktail, embodies delicious simplicity. Crafted from a harmonious blend of Botanic Nº7, zesty lime, and a delightful homemade sage syrup, this variation adds an herbaceous twist to the classic recipe. The result is a light green libation that beautifully balances the brightness of lime with the earthy notes of sage.
(SERVES 1)
INGREDIENTS
50ml Botanic Nº7

20ml Homemade sage syrup*

10ml Dry vermouth

15ml Lime juice
Homemade sage syrup
Remove the stems from 2 handfuls of sage leaves. Combine 1 cup of caster sugar and 1 cup of water in a pan with the leaves and leave on a low heat for  1-2 hours. Cool completely.
METHOD
Pour all ingredients into cocktail shaker filled with ice cubes.
Shake for 10 seconds and fine strain into a chilled coupe glass.
Garnish with a sage leaf.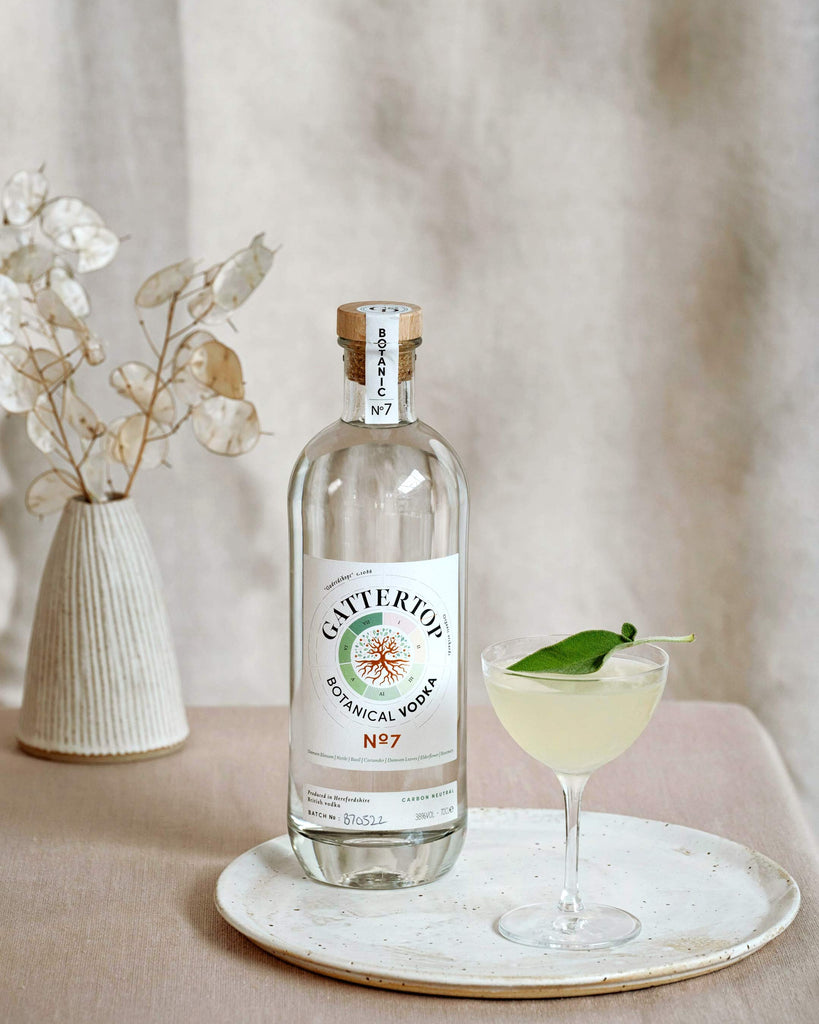 Envisioning a contemporary Gattertop take on the the 1984 classic Bramble. 
Gattertop's innovation shines with the Damhattan
, a plum-infused twist elevating the classic Manhattan to new dimensions.
Our contemporary twist on the White Negroni refines proportions, balancing bitterness, lightness, floral notes, and a hint of sweetness. The White Negroni embodies boundless cocktail innovation.