Bringing you some springtime cocktail inspiration with our great-tasting Rhubarb Martini, the perfect weekend tipple! Homemade rhubarb syrup using fellow Herefordshire farmers Wye Valley Produce rhubarb turns this martini recipe into something extra-special!
(SERVES 8)
INGREDIENTS FOR RHUBARB SYRUP
600g pink rhubarb
300g

 

granulated sugar
1.1 litres of water
METHOD FOR RHUBARB SYRUP
Prepare the rhubarb syrup by putting the rhubarb, sugar and water into a large pan.

 

Simmer on low heat for 20 minutes until thick and pulpy.

 

Strain through a sieve, and save the pulp to enjoy in a compote later.
Wait for the syrup to chill.
(SERVES 1)
INGREDIENTS FOR COCKTAIL
40ml Botanic Nº7
70ml Homemade rhubarb syrup
10ml lemon juice
Ice
TO GARNISH
METHOD FOR COCKTAIL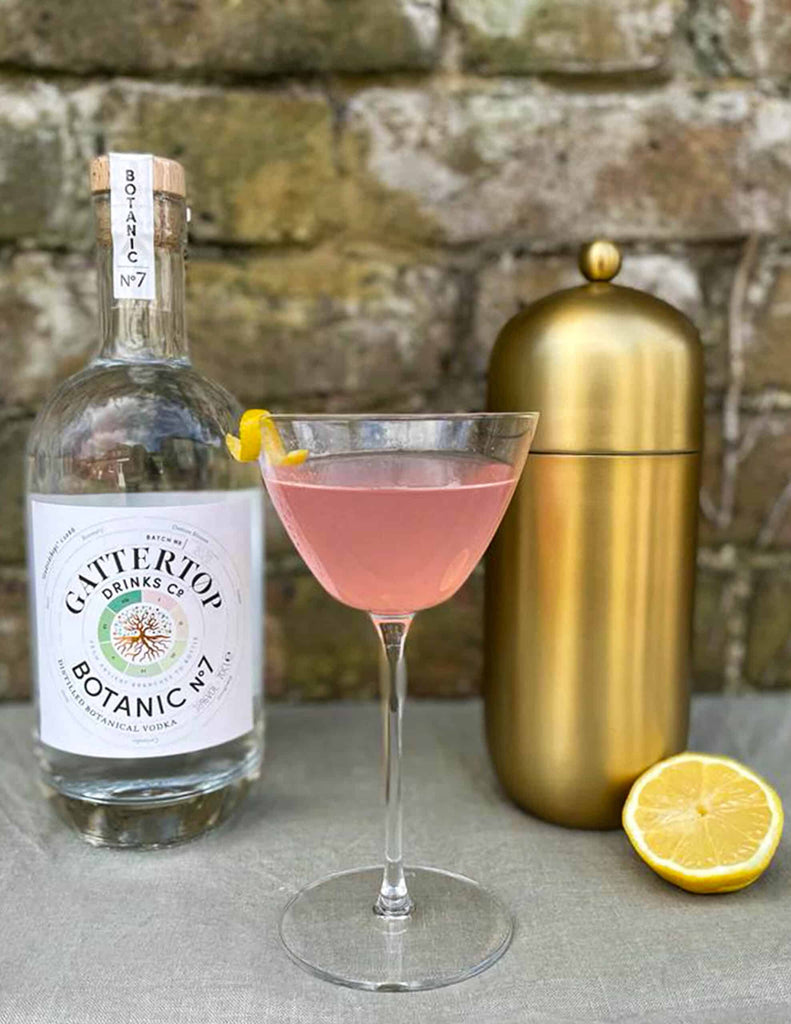 A fruity and refreshing cocktail that is perfect for summer brunch sipping in the sun.
A light and effervescent cocktail that is perfect for a warm spring day.
Punch Glorious Punch is the perfect cocktail for those hosting a street party as it can easily be self-served from a classic punch bowl or jug.