Ginger & Grapefruit highball
A zesty take on a classic highball cocktail. The Botanic Nº7 Ginger and Grapefruit highball is perfect before or after a meal. Serve in a tall glass with ice and a wedge of grapefruit for an effortless, highball cocktail!
(Serves 2)
INGREDIENTS
50ml Botanic Nº7
75ml Pink grapefruit juice
100ml Ginger ale 
100ml Soda water
Ice
TO GARNISH
METHOD
Fill a tall long glass with ice and a slice of pink grapefruit.
Pour in the Botanic Nº7 followed by the pink grapefruit juice.
Top up with ginger ale and soda.
Mix well with a cocktail stirrer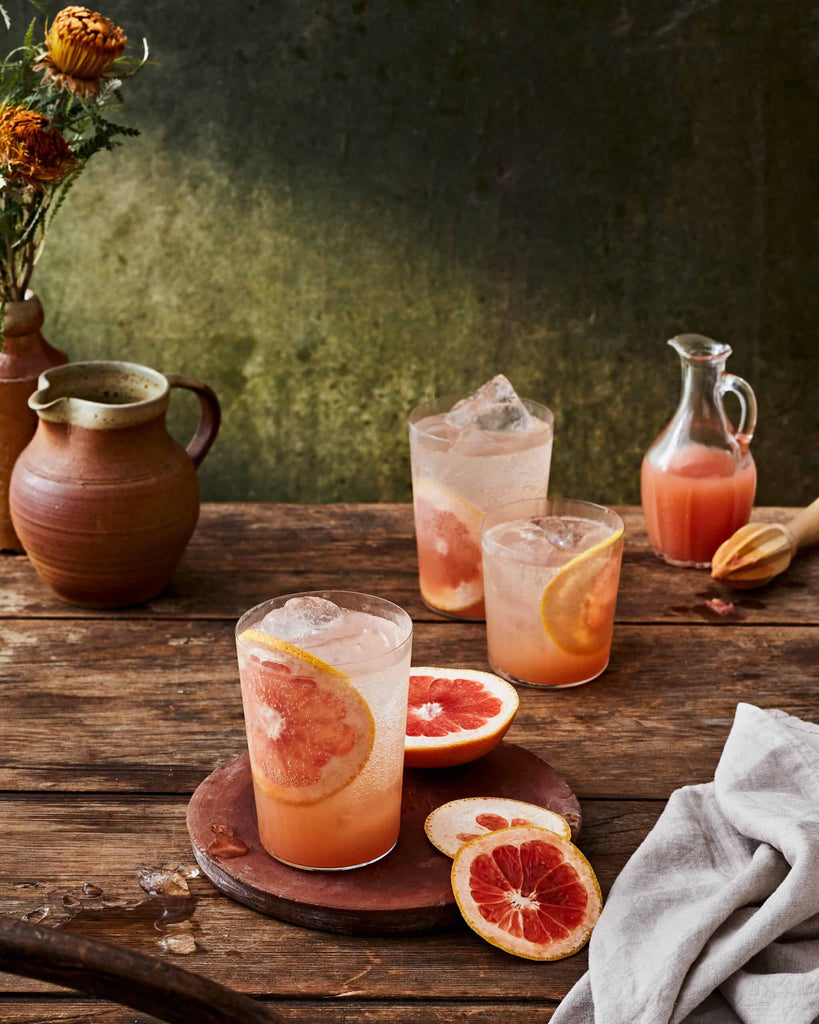 A fruity and refreshing cocktail that is perfect for summer brunch sipping in the sun.
A light and effervescent cocktail that is perfect for a warm spring day.
Punch Glorious Punch is the perfect cocktail for those hosting a street party as it can easily be self-served from a classic punch bowl or jug.